Machines for laser cutting and engraving on marble and natural stone.
OT-LAS designs and develops machines for laser engraving on marble, natural stone, granite and precious marbles with high performance and low power consumption. Choosing the laser in marble and stone engraving allows rapidly carrying out exclusive treatments and textures, with extraordinary versatility. Due to the very-high definition laser, wording, drawings and images can be re-created and processed with unique accuracy. In addition, the reduction of manufacturing time and resources used in the process make this technology an environment-friendly and extremely cost-effective solution.
Our machines for laser cutting and engraving on marble:
Our machines for laser cutting and engraving on marble:
Laser Machine CX XL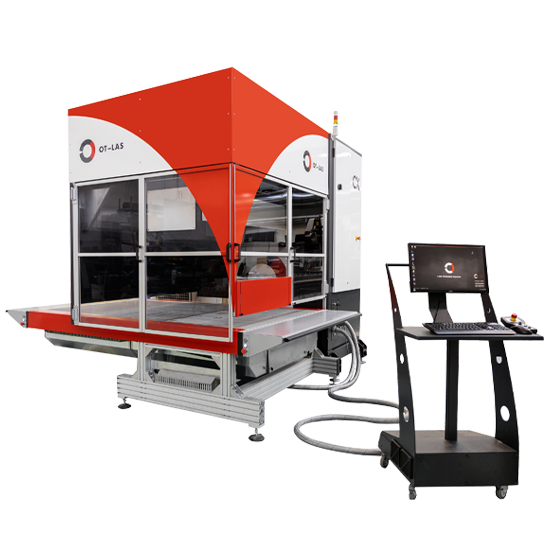 Thanks to the CX XL system, processing large-sized sheets is no longer a problem: the maximum useful marking area can range from 1600 x1600 mm to 1600×3600 mm with moving table.
Laser Machine BX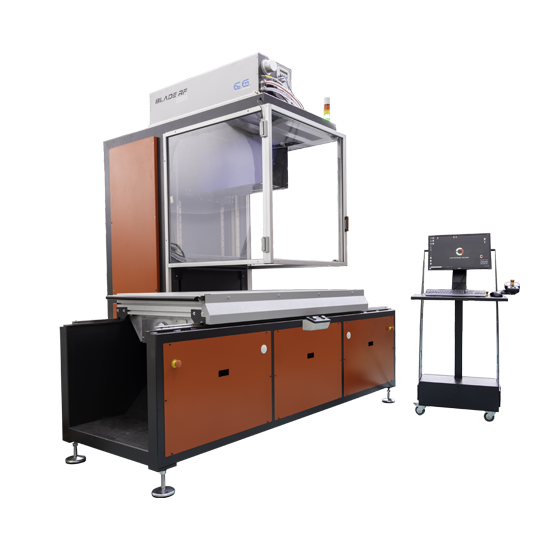 BX is a highly flexible machine suitable for all types of decoration and customization, even on small items.
Laser Machine CX-T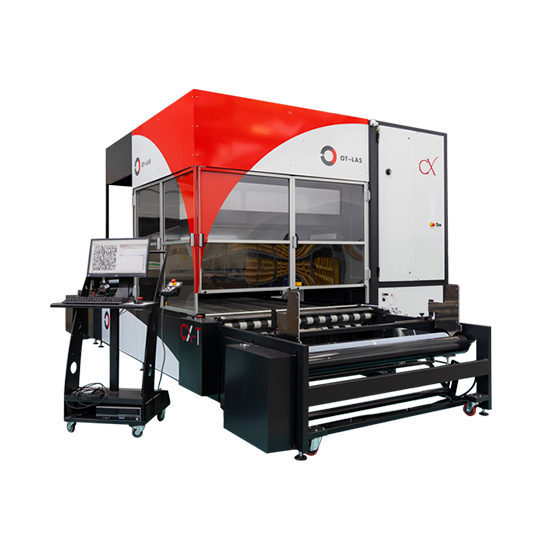 The CX-T can treat textiles up to a maximum height of 1600 mm, on a continuous or step-progress basis.
Laser Machine S2X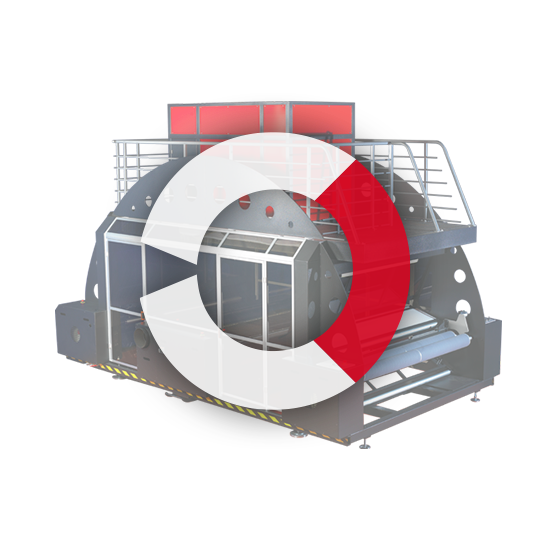 S2X is the laser solution for machining with continuous handling of large plates. Equipped with a drive system designed to meet special requirements, S2X performs at its best when decorating various materials, even if significantly heavy.
Advantages of the laser for the environment.
The increasing spread of the laser machines in manufacturing processes has completely changed processing rhythms and modes. The laser machines' high efficiency, their speed of processing, the absence of tools to be replaced allow decisive saving of time and power.
The environmental impact is considerably reduced as well as waste related to processing (for instance: water-jet). Furthermore, laser engraving does not require inks and chemical solvents to be disposed. For this reason, laser technology is certainly preferable to sandblasting, acid etching or engraving through cutters, both at a quality level and from an environment-friendly viewpoint.
Unique decoration effects for design, gifts and fancy goods.
Our machines are specifically designed to enhance the natural beauty of marble and stones through decorations, textures, neat and refined engraving. The excellent quality of laser engraving on stone and marble is the right answer to many realizations marked by elegance and uniqueness. High-profile treatments also suitable for prestigious marbles and ideal for furnishing accessories, design objects, large-sized sheet, plates and tombstones. The level of accuracy and customization is considerably high and allows a number of applications, such as light and deep marking, inlay decorations, engraving of furrows to be filled in with enamel, paint or gold leaf.
What kinds of stones are suitable for laser engraving?
Laser engraving lends itself to a number of kinds of stone, in particular natural stones. Marbles and polished and dark stones, such as granite, basalt or onyx, allow reaching amazing contrast effects. Also precious marbles such as agate, lapis lazuli and malachite, are perfectly suitable for this technology, with the proper setting of power and speed. In order to emphasize contrasts it is possible to engrave and then fill in a furrow with enamel o resins.
Stones that can be treated include:
Marble
Granite
Onyx
Basalt
Slate
Natural stone
Pebbles
Quartz
Malachite
Lapis lazuli
Agate
Bricks
Travertine
Examples of processing on marble
Advantages of laser engraving on marble by OT-LAS machines.
The OT-LAS systems for laser engraving on marble and stone are the result of the organization's expertise and planning ability. Completely devised and developed by us, they can guarantee superior made-in-Italy quality and extraordinary versatility. Due to our proprietary technology and the expertise of our staff we meet your needs even by customized configurations.
Here are some advantages of the OT-LAS laser machines:
High power efficiency
Reduction of times, costs as well as consumption
Very high quality of the final result
Extraordinary versatility of treatments
No replacement or wear of tools
Repeatability with ongoing quality
Choose one of Ot-Las laser systems for your company
Call us to speak with one of our experts who will show you the solution that best meets your needs.