Machines for laser engraving and cutting of textiles
OT-LAS manufactures laser machines for high-performance engraving, decoration and cutting of textiles. Laser working offers great advantages for the extraordinary accuracy of results, production speed and uniqueness of the obtainable effects. The OT-LAS laser machines also guarantee the highest performances in terms of power, speed and customization possibilities. This allows a considerable saving of costs and power resources used in the production process. Thanks to laser technology you can obtain tactile effects and exclusive decorations in a short time on natural or artificial textiles.
Our fabric processing machines:
Our fabric processing machines:
Laser Machine CX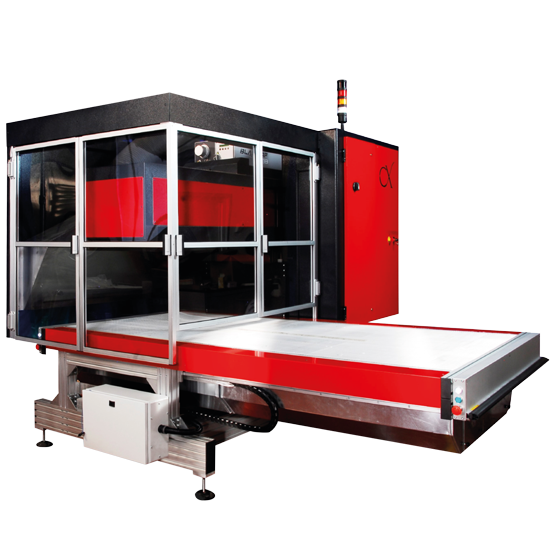 CX is available in the market of leather, shoe components and other materials decoration as a natural development of the system from which it comes.
Laser Machine CX-T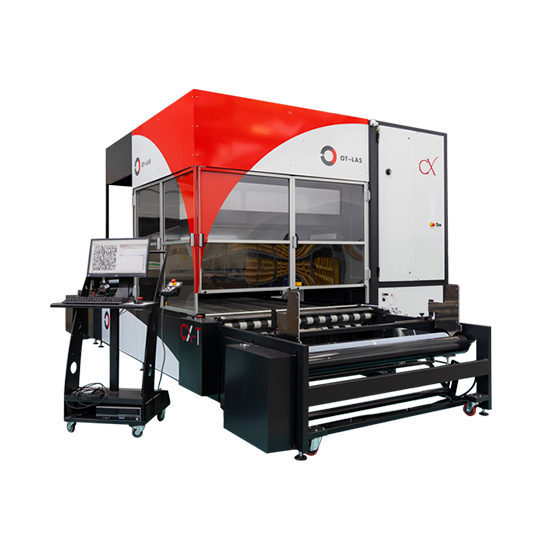 The CX-T can treat textiles up to a maximum height of 1600 mm, on a continuous or step-progress basis.
MX Laser Machine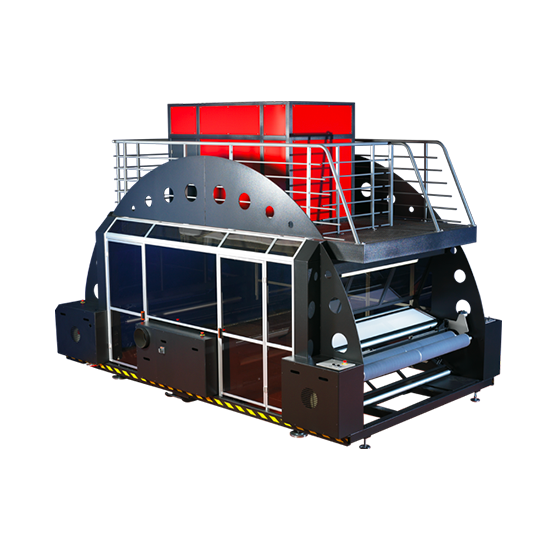 The MX textile laser system is designed to transform any type of fabric from roll to roll on a continuous basis.
FX Laser Machine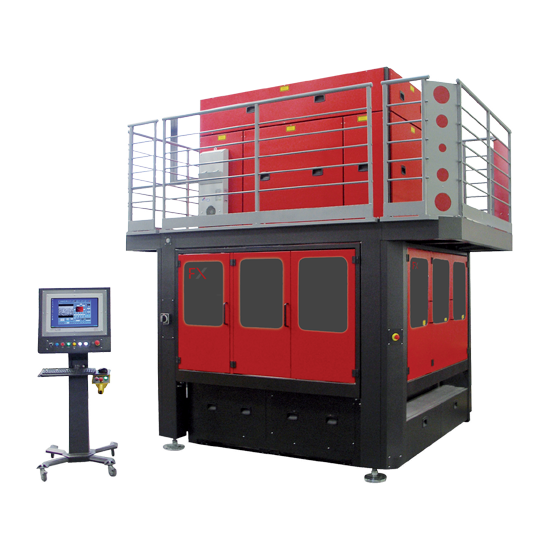 Thanks to its characteristics and performance, Fx can be used in many decorative sectors. Moreover, it can be integrated with workpiece feeding systems; therefore, it is the ideal solution for continuous cycle high-precision machining.
Laser systems for textile: the green choice for your sector
Laser technology is increasingly used in many production sectors, just because it guarantees an extraordinary time and cost optimization.
Thanks to their versatility, the laser machines are the most efficient and cost-effective solution both in the treatment of single parts and in the roll-to-roll production. In fact, laser systems allow significant saving of the production times, and the use of a minimum quantity of water and power to start the systems. Furthermore, in the textile treatments, using the laser is an eco-friendly alternative to the use of inks and chemical solvents.
For this reason, it is a green technology that is increasingly more widespread in the fashion, automotive and interior design sectors.
OT-LAS laser machines for fashion
Our machines for laser engraving and cutting of textiles offer the highest quality in terms of efficiency and versatility. Laser allows you to obtain maximum definition and high-profile finishing touches even in the most complex drawings. Creation and decoration possibilities are endless, and extraordinary results are guaranteed with minimum use of resources. Furthermore, thanks to software and proprietary technology, we can offer you bespoke configurations specifically based on your needs. Further to the growth of the on-demand market and increasingly pressing production rhythms, the availability of highest-speed machines and the wide range of applications make laser technology even more precious.
This is why OT-LAS laser machines are the most efficient reply to the fashion world's working needs.
Find out Re-Jeans: the revolutionary solution for textile
For our customers we specifically design the most innovative solutions to reach higher and higher customization levels. The strong point of this research is the Re-jeans CX-T system, which completely changed the way of considering the production chain. Thanks to this exclusive laser machine you can decorate, mark and cut the fabric at the same time with extraordinary customization effects. For example, you can decorate and give jeans a vintage effect in a single laser operation or decorate the internal part with unique details. Time saving and reduced power consumption, as well as the operators' protection, make this an ideal machine also under an eco-friendly point of view.
What kinds of fabrics are suitable for laser marking and cutting?
The peculiarity of the laser is a neat and versatile treatment, that can be used in combination with other workings to obtain inimitable effects. Moreover, the simplicity and delicacy of the process make it suitable for both natural and artificial fabrics, technical fabrics and non woven textiles. In particular:
Linen
Silk
Cotton
Viscose
Satin
Lace
Fleece
Denim
Felt
Velcro
Polyester
Nylon
Microfiber
Polyamide
Composite textiles
Examples of fabric processing
Here are some of the advantages of the OT-LAS laser machines:
Single supplier with no intermediaries
Original and flawless treatments
Extraordinary variety of effects and customizations
Possibility of bespoke configurations
Made-in-Italy machines and components
Perfectly sealed and neat edges
Power and production time saving
Feasibility test on material samples
Do you want to test laser working with OT-LAS machinery on a particular fabric? Send your sample and ask for free feasibility test. You will be able to personally check if our laser technology suits your needs.
Choose one of Ot-Las laser systems for your company
Call us to speak with one of our experts who will show you the solution that best meets your needs.