Machines for laser marking and engraving of ceramics
OT-LAS designs and develops high-technology laser marking and engraving systems for ceramics. The laser high accuracy allows obtaining clear and elegant decorations and wording on ceramics and surfaces. Furthermore, the sensitivity of the laser processing maintains the material integrity thus preventing damages and cracks. This leads to better results in terms of quality and versatility, allowing performing unique decorations that can be easily mass manufactured. Thanks to the laser, even particularly complex graphic elements can be engraved on tiles and ceramics thus guaranteeing an extraordinary level of customization. In addition, it is a particularly environment-friendly technology.
Our laser machines for ceramics:
Laser Machine CX
CX is available in the market of leather, shoe components and other materials decoration as a natural development of the system from which it comes.
Main features:
"self-refilling" RF laser source (power up to 850W)
optical polar scan head (single useful area up to 1200×1200 mm)
Product details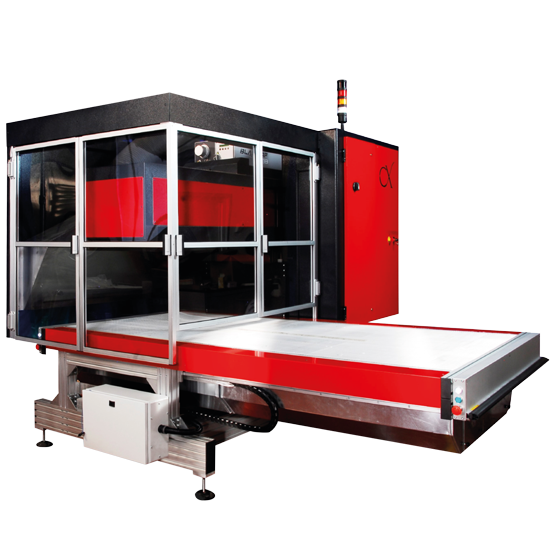 Laser Machine BX
BX is a highly flexible machine suitable for all types of decoration and customization, even on small items.
Fully designed and manufactured within the Group, the system combines efficiency and reliability while guaranteeing fast, reliable assistance.
The minimum marking line in proportion to the area varies from 0.2 to 0.6 mm.
Product details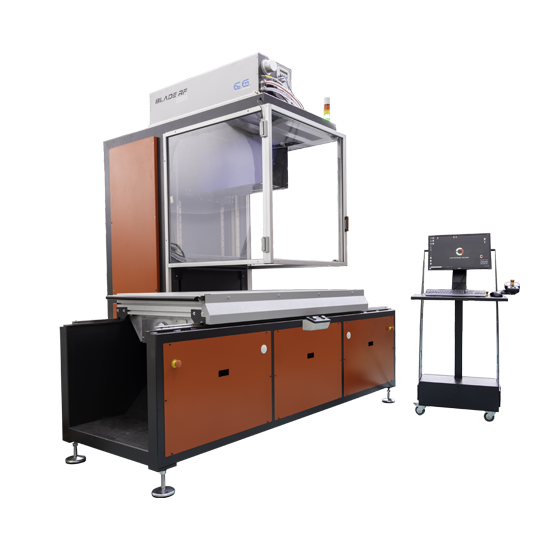 Laser machine S2X
S2X is the laser solution for machining with continuous handling of large plates. Equipped with a drive system designed to meet special requirements, S2X performs at its best when decorating various materials, even if significantly heavy.
2000 mm is the maximum dimension that can be processed on the axis perpendicular to the plate feed and for any dimension along the feed axis.T
he materials commonly machined are acrylic, marble, granite, glass and wood.
Product details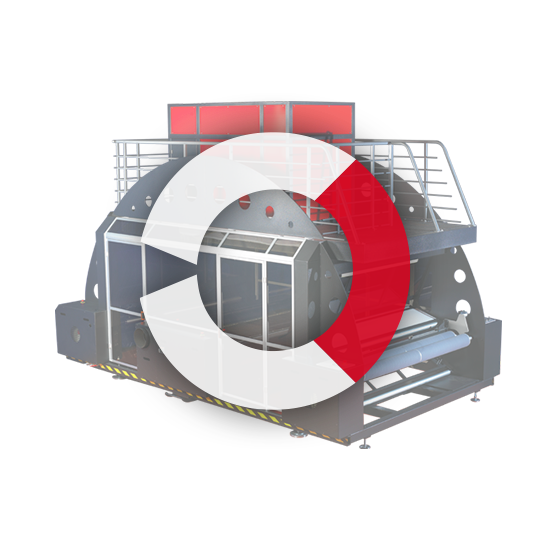 Laser systems for ceramics: green processing for any need
Our laser machines are devised to decorate every ceramic flat, structured or slightly uneven surface. There are a number of creative applications, due to the reliability of the laser even in complex drawings. This way, logos, wording, decorations, images and ornaments can be rapidly engraved on porcelain or ceramic surfaces and with low power consumption. In fact, the laser machines need minimum quantities of power thus guaranteeing cost optimization and the environmental safeguard. In addition, laser processing does not generate waste due to treatments (for instance, water-jet) and does not require the use of any polluting inks. All of these aspects make the laser a precious resource both in financial terms and from the viewpoint of its very low environmental impact.
Why is the laser particularly suitable for floor mosaics and tiles?
In addition to the listed advantages, decoration through laser engraving is permanent and lasting. A decisive advantage for floor areas. Furthermore, laser marking is also resistant to chemical detergents and bleach. This way, floors always keep decorations perfect without any risk of beaching.
By consecutive passages of the laser beam it is possible to gain deeper engraving and then fill in the groove produced with suitable, even precious, paints. Great-effect marking can be obtained even treating ceramics or porcelain with special inks for laser engraving.
What kind of material is suitable for the laser engraving of ceramics?
The OT-LAS laser machines for ceramics can be used with all the following types of material:
Ceramic clay
Macor (glass-ceramic)
Composite ceramic
Porcelain
Stoneware
Porcelain stoneware
Fine stoneware
Kaolin
Clay minerals
Examples of ceramic processing
Advantages of laser engraving by OT-LAS machines.
Our laser machines for ceramics are the result of proprietary technology and accordingly they are completely created and performed by OT-LAS. This guarantees the utmost quality of the components and of the assembly that leads to higher performance. Furthermore, as we directly deal with the development, we meet the customer's needs by means of possible customized configurations.
Here are some advantages of the OT-LAS laser systems:
Maximum speed and power performance
Most powerful laser sources in the market of CO2 galvanometer systems
Endless graphical solutions – vector and BMP/Raster
Possible decorations in any type of tile
No wear or tool replacement
No risk of material break due to contact with the tool
Variable contrasts depending on the power
Environment-friendly and cheap processing
Choose one of Ot-Las laser systems for your company
Call us to speak with one of our experts who will show you the solution that best meets your needs.