Laser machines
CX XL laser machine
for large-sized working areas
A very high-definition polar optical system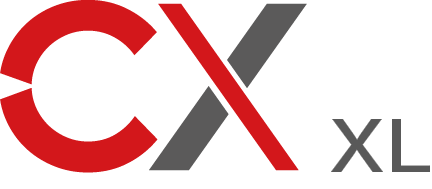 CX XL
The cutting and marking laser system for large-sized sheets, marble and whole skins
Designed and developed starting from the CX system-related experience, the CX XL laser machine is specifically devised to process large-sized surfaces. Therefore, this machine is used within the market of decoration of large-sized marble slabs, ceramics sheets and whole skins.
Advantages of the CX XL laser machine
The CX XL laser system is built on a very solid mechanical structure that can guarantee its precision over time. Thanks to the CX XL system, processing large-sized sheets is no longer a problem: the maximum useful marking area can range from 1600 x1600 mm to 1600×3600 mm with moving table and can also be customized in its length beyond these sizes.
Our CX XL is equipped with a self-refilling Radio-Frequency laser source (with continuous power up to 1200W), a very high-definition polar optical system and a graphics and operational software with Corel Draw graphics engine, that is the ideal solution for the creation of files and the implementation of the entire system.
Points of strength:
Working area up to 1600 mm
Laser power of 1200 Watt
Marking large sizes
Equipped with graphics and operational software with Corel Draw graphics engine
Each treatment is given geometric and processing parameters and possible repetitions or
compositions of drawing can be set
High precision of the laser spot thanks to the HD scanning head
Materials that can be processed by the CX XL machine
MARBLE
TILES
CERAMICS
WOOD
WALL COATING
LEATHER
GLASS
CERAMICS
PLASTICS
VENEER WOOD
Technical features
| | |
| --- | --- |
| Beam power (Watt) | 750 – 850 – 899 – 1200 |
| Electric power (kW) | |
| Single useful area (mm) | da 700×700 a 1600×1600 (Hr70) |
| Area marcatura mult. piano opz | da 700×700 a 1600×3600 |
| Overall dimensions (mm) | 4950x3420x3850 |
| Weight (kg) | 2900 |
| Supply (Volt): | |
Accessori per CX XL
Ecco di seguito le soluzioni software e hardware compatibili con le macchine laser CX  XL per la marcatura di marmo, pelle e tessuto.
software solutions for CX XL
hardware solutions for CX XL
Scanning head 70 mm
High-definition galvanometric scanning system internally developed by Ot-las with 70mm optical aperture.
Moving table
Automatic table with high-precision of movement and absolute encoder, it allows continuous working or step-working.
Conveyor BX and CX
Continuous working system, suitable for various kinds of machining.
CX Rolls System
Roll-to-roll working system for CX.
Vision system for BX and CX
The vision system allows recognizing the shapes of the objects positioned on the working table, in combination with the Smart Trim software.
Some examples of processing due to the CX XL
Are you interested in this laser machine?
Should you need any further information or a detailed quotation, do not hesitate to contact us and speak to one of our expert technicians. You will be shown the solution that best meets your needs and be given any information for your purchase.