Laser machines for packaging: flexible and customized packaging
The use of OT-LAS technology for laser cutting, engraving and micro-drilling is perfect to realize any kind of packaging. Our laser machines for packaging are designed to deliver the highest levels of customization and excellent performance in terms of power and speed. In addition, we develop laser systems to process a wide array of materials, from paper to corrugated cardboard, from textiles to plastics and films.
Through innovative solutions and customized configurations we help you create unique and appealing packaging, with the advantage of a very low power consumption. In fact, the laser makes use of few resources for processing, considerably reducing processing time and preventing material waste. Find out all advantages for your organization and the environment.
Laser Machine CX
CX is available in the market of leather, shoe components and other materials decoration as a natural development of the system from which it comes.
Main features:
"self-refilling" RF laser source (power up to 850W)
optical polar scan head (single useful area up to 1200×1200 mm)
Product details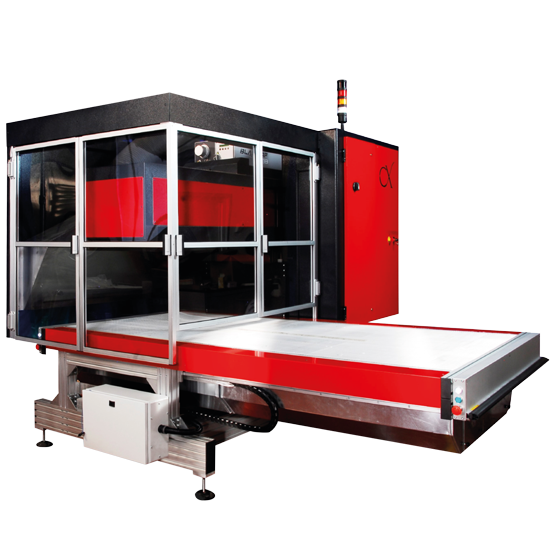 Laser Machine BX
BX is a highly flexible machine suitable for all types of decoration and customization, even on small items.
Fully designed and manufactured within the Group, the system combines efficiency and reliability while guaranteeing fast, reliable assistance.
The minimum marking line in proportion to the area varies from 0.2 to 0.6 mm.
Product details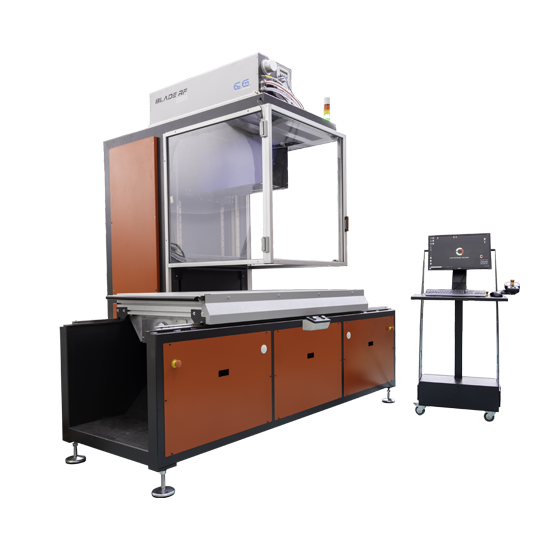 Advantages of laser systems for cutting and marking of packaging.
In the current market, the realization of perfect packaging is crucial to attract and keep customers. Besides properly protecting the product, really effective packaging stands out for its character and functionality. The OT-LAS laser machines allow obtaining complex and extremely original creations in a very short time, with no need of dies or new finishing. From slotted packaging to that of easy opening up to micro-drilling for breathability. Due to laser processing precision you can get complex graphics and extraordinarily versatile cuts with minimum use of time and resources. In addition, the laser machines are perfectly included in mass production, resulting in an optimization of rhythms and reduction of the environmental impact.
Here are some advantages of the laser for packaging:
Very short processing time
No need of dies or tool change
High versatility
Exclusive and high-profile customization
No material waste
No new finishing
Why choose OT-LAS for the packaging sector?
Our laser systems for packaging cutting, micro-drilling and engraving are entirely designed and developed by us. This guarantees high quality machines and a qualified and expert technical support. The OT-LAS laser machines use the most powerful laser sources on the market and a high-resolution optical system. Furthermore, they are equipped with highly versatile and usable management software packages, specifically designed to provide a potentially endless array of customizations.
Here are some advantages ensured by OT-LAS:
Proprietary technology: all OT-LAS machines are manufactured in house, even in the smallest details. That is the reason why maximum flexibility and made-in-Italy quality are guaranteed.
Bespoke configurations: as we directly develop our systems, we are ready to completely support our customers by also devising bespoke configurations based on special requirements.
Possible processing of large surfaces: the OT-LAS laser systems are designed to also adjust to processing of large surfaces. A unique advantage for any kind of manufacturing.
Best performance: excellence in components and assembly of the laser machines allows guaranteeing the best performance in terms of power and speed.
Materials suitable for laser machines for packaging
Corrugated cardboard
Film
Plastics
Thermoformed materials
Choose one of Ot-Las laser systems for your company
Call us to speak with one of our experts who will show you the solution that best meets your needs.