Machines for laser engraving and cutting of paper
For the laser engraving and cutting of paper we have been developing high-technology laser machines, specifically designed to carry out a virtually endless range of treatments. The flawless accuracy of our systems for the laser beam control and the very high speed of motions offer decisive advantages in the application on paper. Due to laser cutting, extremely thin decoration and engraving can be carried out while keeping extraordinary quality even in case of small graphical elements. Furthermore, the speed of processing prevents paper from burning, thus guaranteeing a neat result and the compliance with the material.
Thanks to the OT-LAS laser machines for paper and cardboard the processing of paper can be unique in a very short manufacturing time.
Our laser machines for engraving and cutting of paper:
Laser Machine CX
CX is available in the market of leather, shoe components and other materials decoration as a natural development of the system from which it comes.
Main features:
"self-refilling" RF laser source (power up to 850W)
optical polar scan head (single useful area up to 1200×1200 mm)
Product details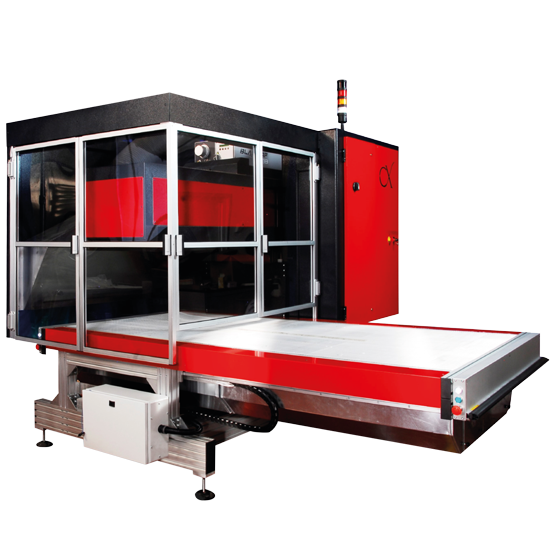 Laser Machine BX
BX is a highly flexible machine suitable for all types of decoration and customization, even on small items.
Fully designed and manufactured within the Group, the system combines efficiency and reliability while guaranteeing fast, reliable assistance.
The minimum marking line in proportion to the area varies from 0.2 to 0.6 mm.
Product details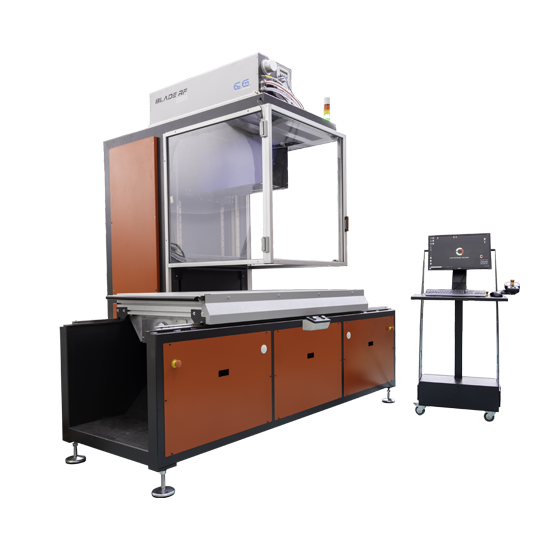 Laser systems for design , gift and fancy goods, interior design and packaging.
Paper is the material that best highlights the main feature of the laser machines: engraving without burning. This advantage, combined with the extraordinary speed of the process and pinpoint accuracy, makes laser technology for paper the best solution in a number of manufacturing sectors.
From furniture to design, from fancy goods up to packaging and gifts. Through laser cutting and engraving unique decoration and effects can be performed reaching an amazing level of customization that could have never be obtained due to other systems. That is the reason why the laser machines are particularly suitable for the creation of greeting cards, wedding invitations, place cards, wallpaper, packaging and much more.
Green technology for sustainable manufacturing.
In addition to a number of advantages for manufacturing, the laser machines for paper guarantee a low impact on the environment, In fact, they require few power resources for processing, so much so that considerably reducing manufacturing time, even consumption is definitely cut down thus leading to outstanding saving in financial and environmental terms. Both the accuracy of laser treatment and the absence of burning eliminate any material waste, a particularly significant aspect in case of paper. Moreover, as for printing and manual decoration, laser engraving does not require any harmful ink to the environment.
By using laser machines, manufacturing can guarantee:
Maximum power efficiency
No ink or chemical solvent
Minimum use of resources
Realization of customizations that would be impossible with other systems
What kind of paper can be used?
Laser processing is performed with no contact with the material, thus being suitable for the most delicate paper.
Here are some of the types of paper that can be processed by the laser machine:
Fine paper
Coated and uncoated paper
Smooth cardboard
Corrugated cardboard
Wallpaper
Recycled paper
Parchment paper
Some examples of paper laser cutting
Advantages of the OT-LAS laser machines
Our laser machines for paper engraving and cutting are entirely designed and developed by our team. This ensures very high-quality components and assembly that allow delivery performance excellence. The utmost accuracy of our systems guarantees a perfect control of the laser beam. In addition to this, we use the most powerful laser sources on the market. Such special OT-LAS technology is also devised for large-sized performance. Finally, for our customers we also fine-tune customized configurations depending on the specific needs.
The OT-LAS laser systems involve:
Proprietary technology and made-in-Italy quality
Better power and speed performance
Flawless processing even in case of infinitesimal details
Possible processing on large surfaces too
Extraordinay versatilità and unique results
No quality reduction over time
No tool to be replaced
Choose one of Ot-Las laser systems for your company
Call us to speak with one of our experts who will show you the solution that best meets your needs.