BX, laser cutting and marking machine
A leader among the machines of its generation, Bx offers a range of advantages to immediately meet the most evolved and modern types of creative and production requirement.
Laser machine BX Advantages
Bx is a highly flexible machine suitable for all types of decoration and customization, even on small items.
With its high performance and technical characteristics, Bx is an extremely powerful instrument that offers winning solutions.
Fully designed and manufactured within the Ot-Las Group, the system combines efficiency and reliability while guaranteeing fast, reliable assistance.
The minimum marking line in proportion to the area varies from 0.2 to 0.6 mm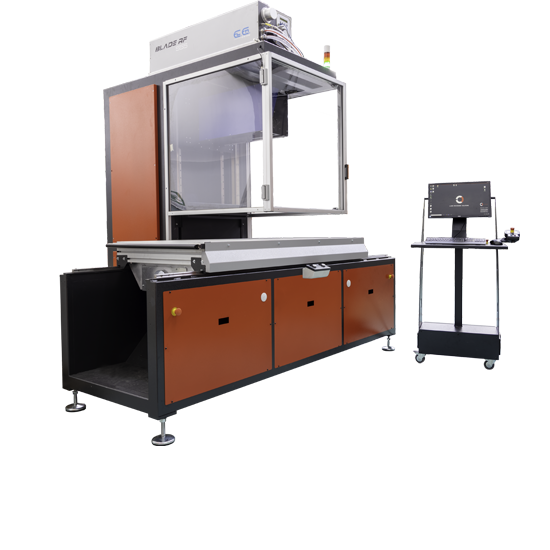 Materials that can be laser cut by BX
Leather
Insoles
Granite
Marble
Plastic
Acrylic
Technical features
| | |
| --- | --- |
| Beam Power (Watt): | 350 – 550 – 750 – 850 – 899 – 1200 |
| Optional table dimensions | moving table 1934 x 1045 x 2698 |
| Electric power (kW) | 10 -12 -14 – 17 |
| Single useful area (mm) | from 250×250 to 600×600 (Hr35) ; from 500×500 to 700×700 (Hr70) |
| Optional area | from 500×500 to 700×700 – 700×1600 mm |
| Overall dimensions (mm) | static table 1934 x 1045 x 2698 |
| Weight (kg) | from 850 to 1500 |
| Supply (Volt) | 230 ±10% – 380 TF+N |
Accessories
software solutions for BX
hardware solutions for BX
Manual plan
Manual handling table for both BX and BX Insoles.
Vision system for BX and CX
The vision system allows recognizing the shapes of the objects positioned on the working table, in combination with the Smart Trim software.
3D system for BX
Accessory for working complex objects, only for BX Multiaxes.
Conveyor BX and CX
Continuous working system, suitable for various kinds of machining.
Moving table
Automatic table with high-precision of movement and absolute encoder, it allows continuous working or step-working.
Scanning head 35 mm
Galvanometric scanning head, internally developed by Ot-las with 35mm optical aperture.
Scanning head 70 mm
High-definition galvanometric scanning system internally developed by Ot-las with 70mm optical aperture.
Here are some examples of applications with BX
The main fields of application
Are you interested in this laser machine?
If you need more information or a detailed estimate, please contact one of our experts: we will show you the solution that best suits your needs and will guide you in purchasing.