Laser Machines for food marking
OT-LAS develops laser machines for food marking featuring high power and speed performance. Due to laser marking, labeling food is getting increasingly easier and faster, with a considerable advantage for the environment too. Our laser systems are perfectly suitable for marking food products, as they guarantee safety and versatility. Since there is no contact with food all its characteristics can be kept without damaging its surface.
Furthermore, the laser accuracy in any application allows marking any kind of code, wording or logo in a neat and permanent way.
Our food marking machines:
Laser Machine BX
BX is a highly flexible machine suitable for all types of decoration and customization, even on small items.
Fully designed and manufactured within the Group, the system combines efficiency and reliability while guaranteeing fast, reliable assistance.
The minimum marking line in proportion to the area varies from 0.2 to 0.6 mm.
Product details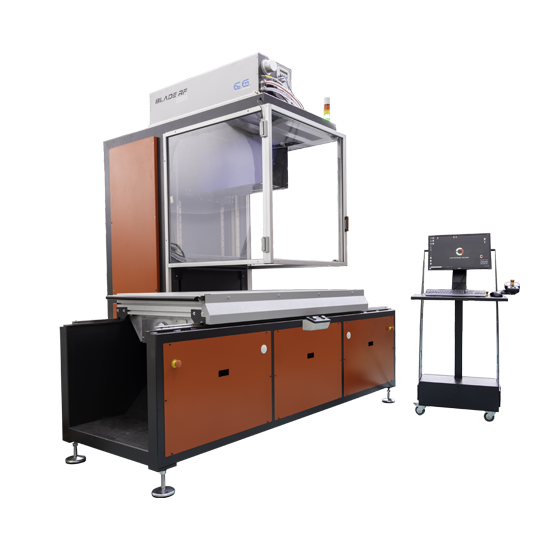 Laser cutting unit GTL
GTL is a laser cutting unit equipped with radiofrequency laser source model RF88.
The unit includes the power supply the chiller, the control and focusing cutting head.The emitted average power is 80 Watt, the peak power greater than 250 Watt.
GTL has been design to be set on production lines or integrated in any systems, to satisfy requirements of cutting contouring, trimming, ecc.
Product details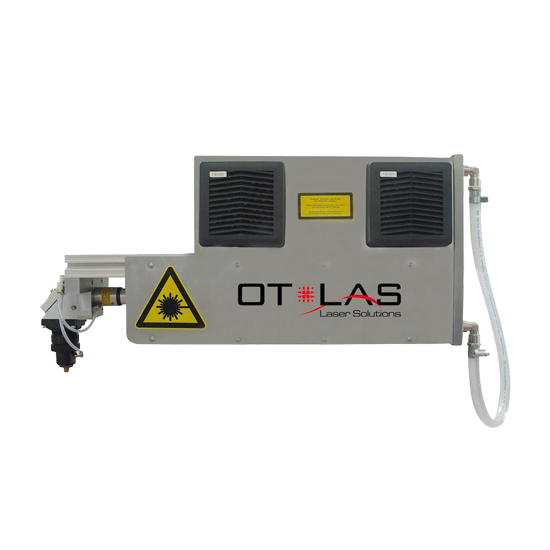 Laser engraving and cutting system TX
Tx is the heart of the engrave/cut principle of Ot-Las.
It consists of a laser source and a galvo scan head, each one with their own control and service devices.
Product details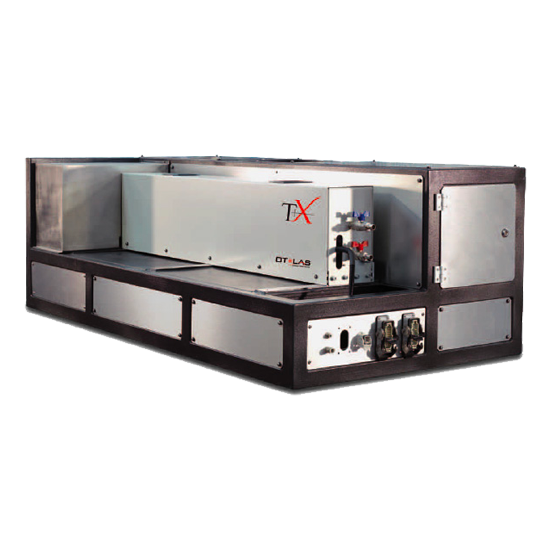 Labeling goes green thanks to laser.
The OT-LAS laser machines for food marking also offer the advantage of a highly environment-friendly and effective system. As far as labeling is concerned, the laser solution is a completely plastic-free alternative that eliminates any waste of material. Moreover, laser processing requires minimum quantities of power thus considerably reducing any impact on the environment. Laser marking does not require any kind of chemical ink, does not deteriorate over time and accordingly, it is more effective without polluting the environment.
Advantages of laser processing for the environment.
Minimum use of power resources
No use of plastics
No use of chemical inks
No material waste
Examples of food processing
Advantages of OT-LAS laser systems:
Accurate and neat marking even with small wording
No problem of labeling on rough and irregular surfaces
Ideal optimization of processing time
Possible customized configurations and adjustment to complete lines
Made in Italy quality for any component
Choose one of Ot-Las laser systems for your company
Call us to speak with one of our experts who will show you the solution that best meets your needs.