As we have specified here above, this is our twentieth participation in the Simac Tanning Tech exhibition in Milan and, on this occasion, we are arranging lots of new interesting solutions to be presented.
It is to be pointed out that this exhibition is the key yearly event for the footwear, leather goods and tanning industries, as innovative machinery is often introduced to enhance and make manufacturing more effective.
A laser system designed to improve insole manufacturing
These new solutions include a machine of ours that is perfectly suitable for the footwear sector in that it guarantees a 40% time reduction for insole manufacturing. This machine is equipped with a special laser, for-the-first-time installed by OT-LAS for treatments of this kind.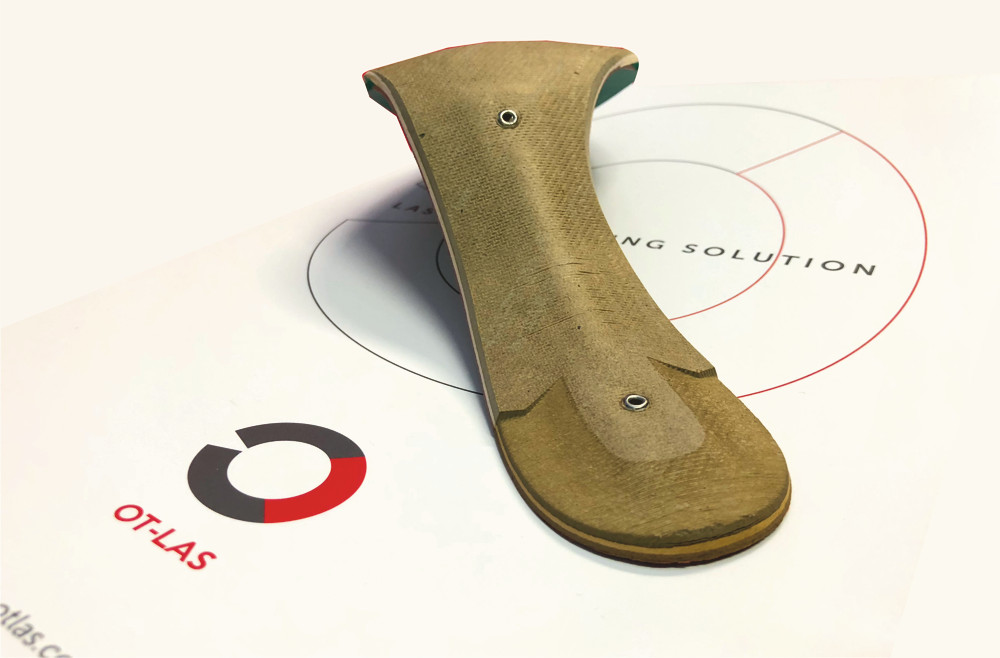 The insoles are treated by making use of special software programs, that are Laser CAD 3D or Easytrack designed to meet the requirements of the single shoe. The excavation profiles and the eyelet cutting are projected onto the insoles that, in turn, are adequately positioned on valid reference systems – plates – for each size and shape.
Our laser systems can be also equipped with a rotating plate system so as to allow perpendicular cutting of the eyelets. Furthermore, this laser system for insoles can be equipped with a double – manual or automatic – workstation in order to streamline the production cycle.
Here are the advantages of the laser system for insoles:
it features a new optical head with high performance
it has higher-than-2000-Watt peak power
it allows easy and rapid processing of the excavation profile
it allows the automatic development of the sizes
it includes DXF file import
If you are looking forward to seeing this machine, we suggest your joining us at Simac 2019. We will be exhibiting our systems at Fiera Milano Rho from 20th to 22nd February.