Laser engraving on glass: from customizations to industrial processing
The laser engraving on glass is an innovative and high precision technique to obtain unique processes in all sectors that make use of the delicate material. Glass processing traditionally requires high costs in terms of time and construction, precisely because of the fragility that distinguishes it. The use of laser machines to engrave glass, on the other hand, allows working without mechanical contact, with much higher performance and with impeccable precision. Advantages that, combined with the versatility of laser processing, are revolutionizing the production of objects, containers and decorative elements with a rapidity and a level of customization previously unattainable.
Which types of glass can be engraved with laser?
Laser machines for glass engraving are flexible and can be used on different types of material. Thanks to the absence of mechanical contact and locking during processing it is possible to engrave even the most fragile glasses. In particular, laser engraving is possible on the following types of glass:
Pressed glass
Cast glass
Hollow glass
Crystal
Glass for glasses
Glass float
Glass shatterproof
Glass for windows
Glass for bottles and containers
Quartz glass
Soda lime glass
Laminated glass
Mirrors (laser engraving takes place on the back with metal coating removal).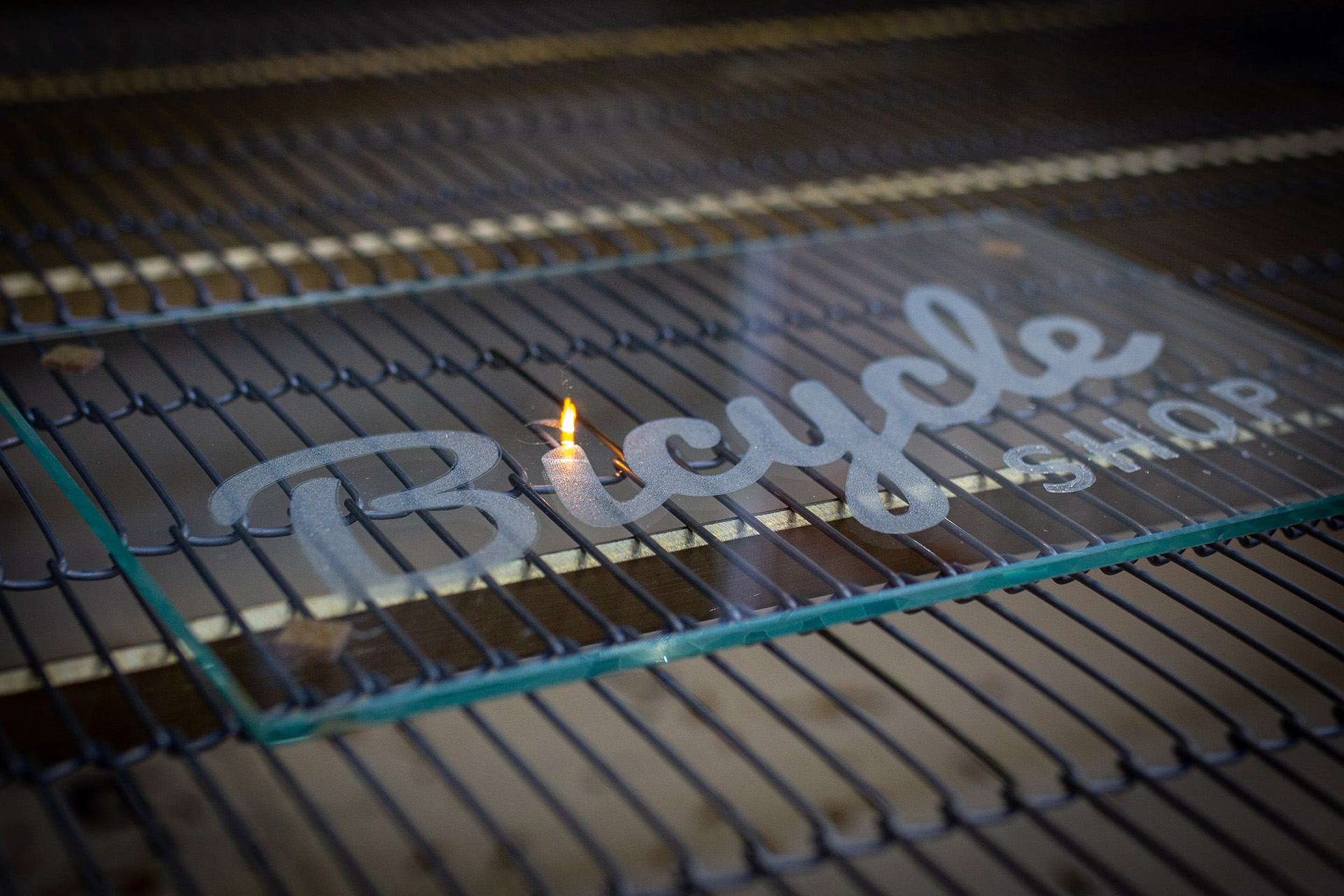 How to engrave glass with laser
Laser engraving on glass takes place through a precise and controlled process thanks to high-tech laser machines. The processing is divided into the following phases:
Glass preparation
Before processing, it is advisable to remove residues or impurities from the glass with a preliminary cleaning.
Processing programming
The laser engraving of the glass is performed using a CAD graphic processing software connected to the machine to program the type of processing to be carried out. This allows you to perform even the most refined and complex decorations that will be reported on the material with a very high precision.
Setting parameters
Depending on the type of glass to be engraved and the processing chosen, it is necessary to adjust the parameters of power, speed and frequency of pulses to obtain an optimal result.
Laser engraving of glass
At this point the laser beam is focused on the surface to be engraved through the optical head of the laser machine. The intense heat generated by the laser melts the glass with more than millimeter precision and a clean and defined result.
Cooling
After engraving, the glass is cooled gradually and finally cleaned to be marketed.
The advantages of laser engraving on glass
As mentioned above, laser engraving of glass has many advantages over traditional processing techniques. The convenience of processing and the possibility of creating unique creations of great visual impact have led to the success of the laser in many different sectors. From the industrial production of bottles and glasses to gift items, from interior design to the production of showcases and displays, the laser is an irreplaceable tool to decorate and customize each object. Here are some of the main advantages of laser engraving on glass:
Refined high precision machining
The laser engraving allows to realize workings with impeccable precision, rich in details and extremely refined. The performance in terms of precision increases proportionally to the technology of the optical head mounted on the laser machine.
Infinite effects and customizations
With the laser you can engrave on the glass writings, logos, drawings and patterns of all kinds, ensuring an infinite range of customizations and decorations. It is also possible to obtain an elegant matt effect without the need for sandblasting, which lends itself to the creation of exclusive objects with a reduced environmental impact.
Optimization of engraving times and costs
The speed of laser engraving and the lower energy consumption compared to traditional techniques allow a decisive saving in terms of production costs. The versatility of the laser allows to realize both large productions and limited editions and small batches with low costs. In addition, the reduced risk of material breakage also saves on raw material procurement.
nvironmentally friendly glass engraving
One of the most important advantages of laser engraving on glass is the low environmental impact of the processing. Laser machines require low start-up energy consumption and production is much faster and more efficient. In addition, no chemical powders or solvents are needed to achieve sandblasting or pantograph effects and no waste material is produced during processing. These advantages make laser a green technology.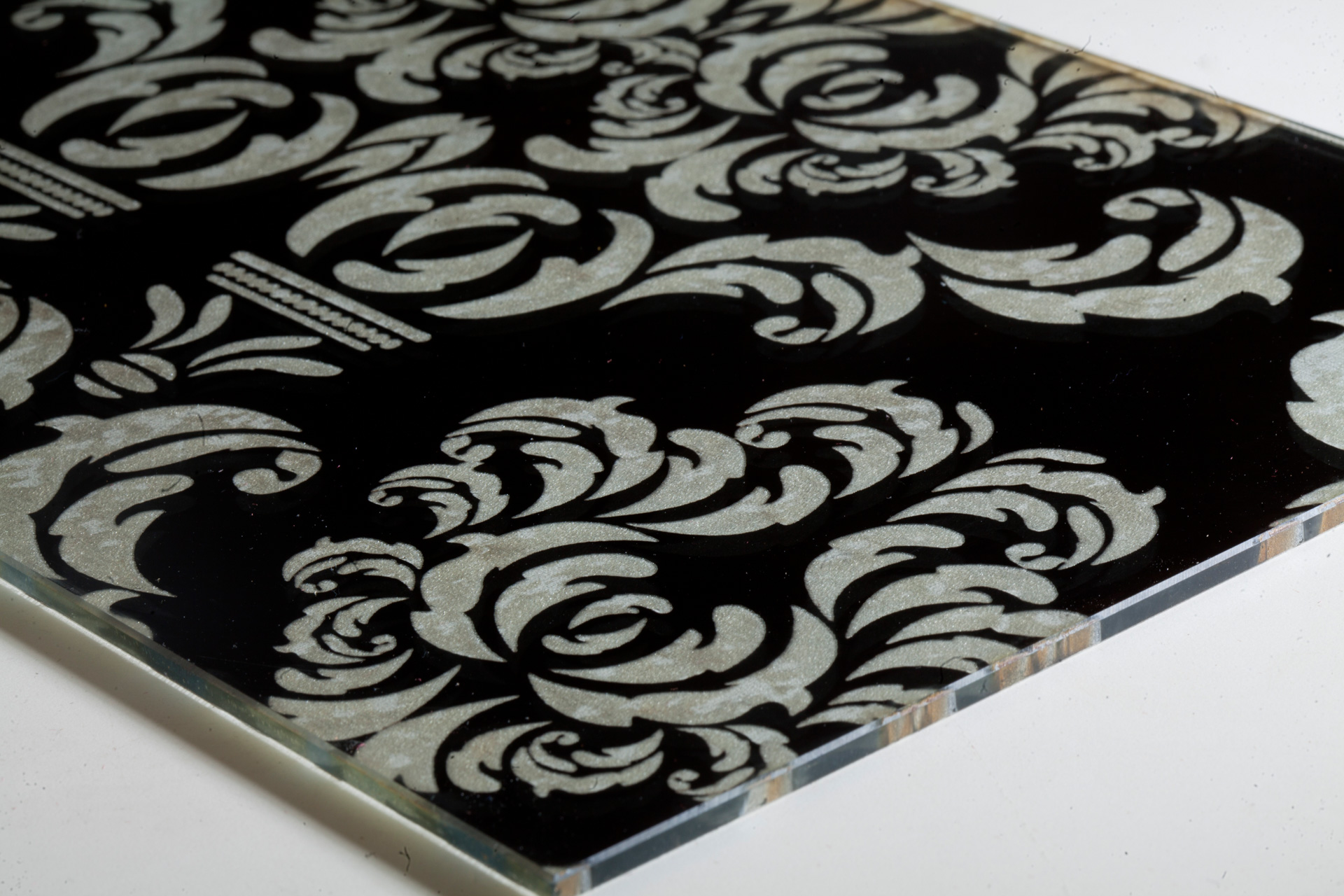 Macchine per incisione laser del vetro ad altissima precisione
To achieve better performance and greater decorative freedom, it is important to rely on certified, high-tech laser machines. OT-LAS has been designing and manufacturing laser machines entirely Made in Italy for over 30 years, using proprietary and customizable technology. The very high precision optical system and the most powerful laser sources on the market guarantee machining with maximum performance in terms of speed, power and quality of the result. In addition, OT-LAS laser machines are also designed for processing on large formats and can be configured according to needs, proving to be ideal for the furniture and interior design sectors.
Discover on our website our laser machines for glass engraving or contact us to receive information.