The CO2 laser is particularly recommended for 3D cutting finishing of thermoformed, printed or blown plastics, as it allows obtaining accurate processing without any smearing nor carbonization traces.
How does the laser operate on thermoformed materials?
Thermoforming is a plastic molding technique, starting from sheet and extruded rolls. The products realized by means of this type of processing need accurate finishing, that is usually performed by the laser.
In fact, laser cutting produces a neat and accurate cut at high speed, without any physical contact between cutting head and thermoformed material, thus reducing any risk of deformation.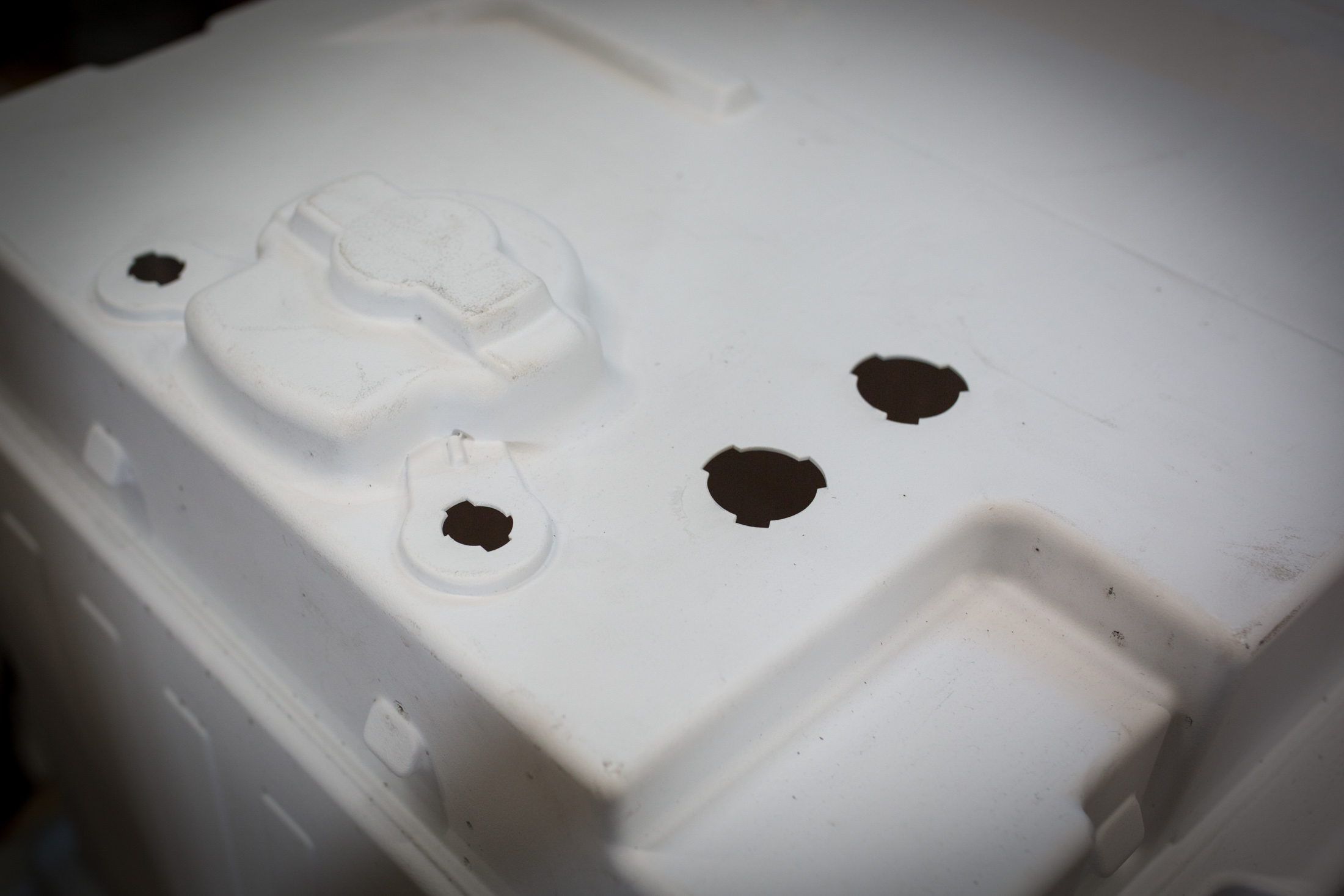 The RX laser robot by Ot-las: excellent performance!
Our RX laser robots are perfectly suited to finishing of interior components of motor-vehicles, fridges and freezers, motorcycle helmets.
Realized by coupling a robot with a CO2 laser source, through an organized 7-mirror optical arm, RX guarantees perfect transfers of laser power to the cutting head that is mounted on the wrist of the robot itself.
Several configurations are available for ABB robots with 1.45 m and 2.0 m reach, each of which can be coupled with 88W to 1200W sources and all have RF technology.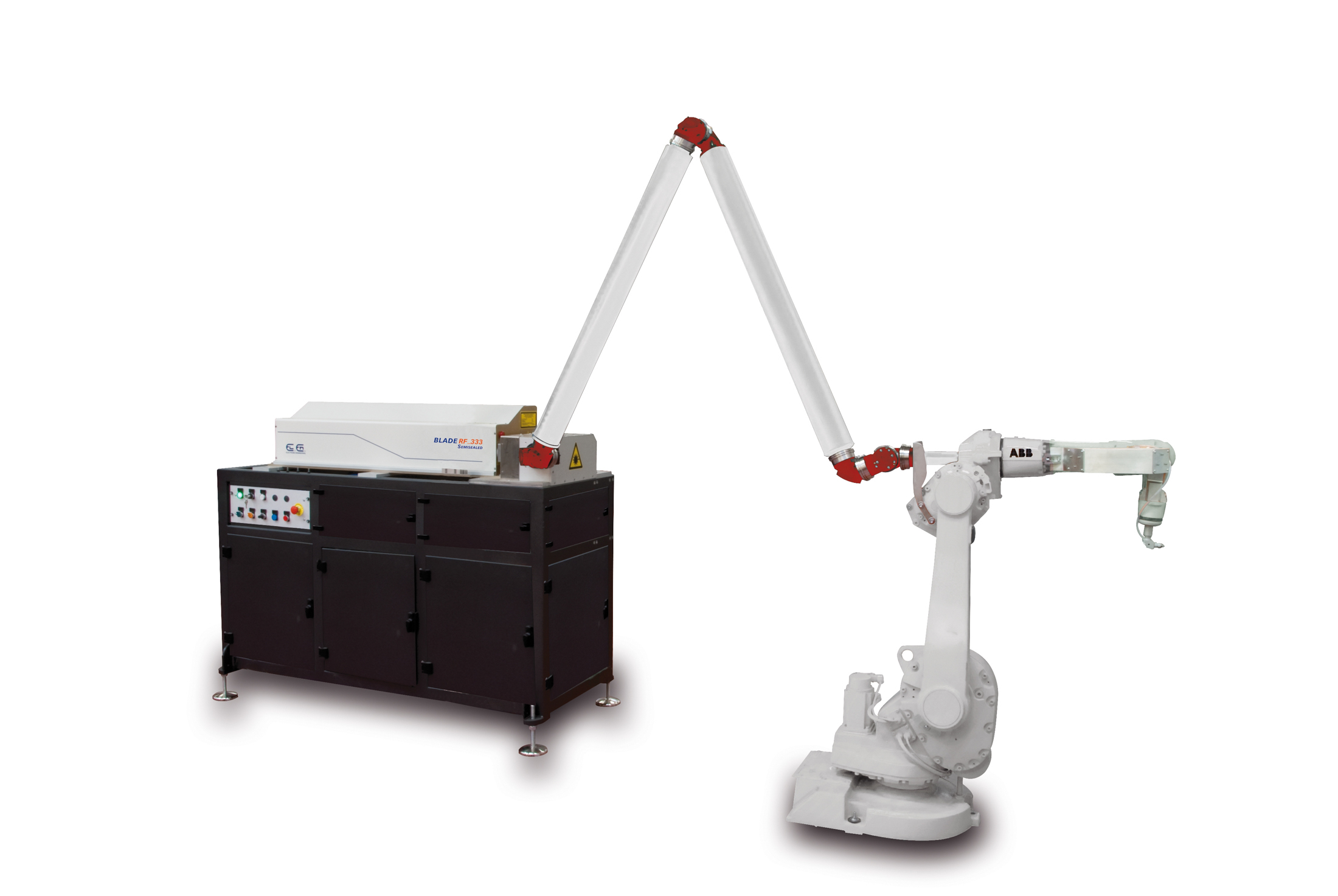 What are the applications?
The RX laser robot equipped with focusing head (5" or 7" lens) is specifically designed for thermoformed materials such as ABS, HDPS, carbon fiber, glass fiber, Kevlar and plastics in general. It is devised for finishing of:
car interiors
dashboards
bumpers
plastic blown components
On the other hand, the RX laser robot equipped with scanning head (operating field from 180×180 mm to 500×500 mm) is specifically designed for thermoformed materials with lower than 4 – 3 mm thickness, for finishing of inner liners of fridges and freezers.
The laser beam drive system allows reaching the robot system maintaining the correct alignment during any motion of the robot itself.