Machines for metal laser engraving
OT-LAS develops high-precision laser machines for metal marking and engraving. Metal laser processing allows perfectly-defined marking. The typical speed of laser processing allows increasing productivity, thus considerably reducing costs and times. Metal laser marking also stands out for versatility, with definitely perfect results even in case of complex engraving and graphics. In addition, laser technology guarantees a low environmental impact, as it needs minimum quantities of power and does not make use of solvents or chemical inks. The particularity of the Ot-las laser machines for metal engraving compared with the other solutions in this market is a very large working area that can also reach a 600×600 mm size in a single solution.
Our laser marking machines:
Laser Machine AX fiber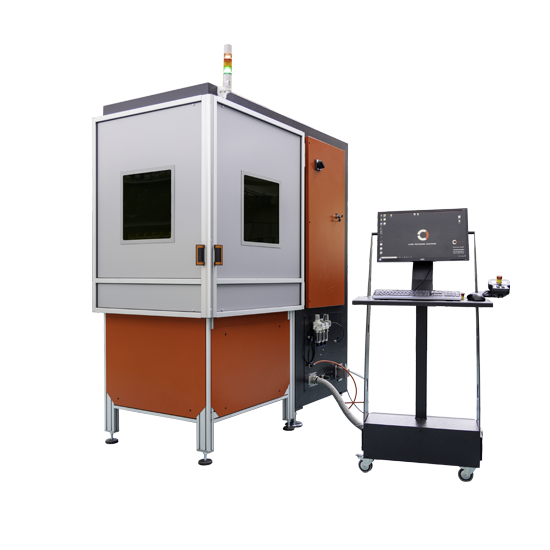 AX Fibra is an extremely versatile fiber laser marking machine. It can be equipped with different powers according to needs or processes.
Our laser marking machines:
Permanent traceability and power saving
One of the laser advantages is the possibility to realize permanent marking over time. Laser engraving resists the corrosive action of chemical agents while guaranteeing ongoing traceability without the use of toxic products. Furthermore, the absence of chemical products along with the low use of power resources make laser technology totally green, thus benefiting the company and the environment.
Advantages of laser processing for the environment
Minimum power use

No use of inks or chemical solvents
Examples of metal processing
Advantages of the OT-LAS laser machines:
Higher performance in terms of power and speed

Possible processing of very large surfaces

Maximum versatility of processing

Customized configurations

Proprietary technology and qualified service
Choose one of Ot-Las laser systems for your company
Call us to speak with one of our experts who will show you the solution that best meets your needs.