AX, laser engraving machine for metal
AX Fibra is an extremely versatile fiber laser marking machine. It can be equipped with different powers according to needs or processes.
Advantages of the laser machine AX Fiber
The main feature of this machine is a fixed marking area of ​​600x600mm, so as to engrave both small and large pieces.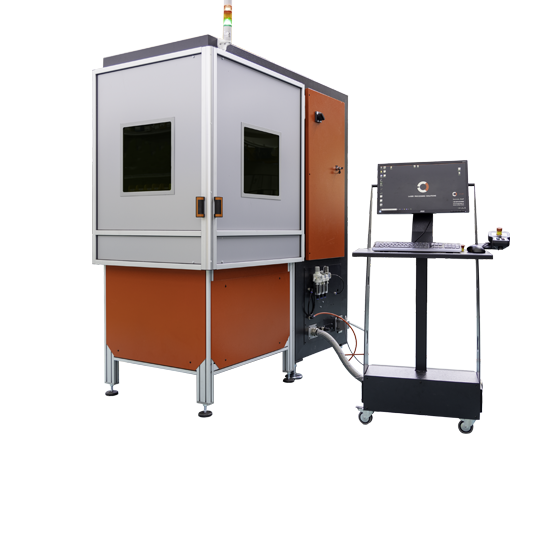 Materials suitable for laser marking machine AX Fiber
Technical features
| | |
| --- | --- |
| Beam Power (Watt) | 50 – 100 |
| Working area | fixed |
| Scan area (beam aperture 35 mm) – (mm) | 500×500 |
| Dimensions (L x W x H) (mm) | 900 x 1740 x 1520 |
| Overall dimensions (mm) | 5150 x 4200 x 3660 |
| Weight (kg) | 825 |
| Electricity consumption (kVA) | 2-4-8 |
Accessori per AX Fibra
Ecco di seguito le soluzioni software e hardware compatibili con le macchine laser AX Fibra per la marcatura di metalli.
software solutions for AX fiber
hardware solutions for AX fiber
Scanning head 35 mm
Galvanometric scanning head, internally developed by Ot-las with 35mm optical aperture.
Scanning head 70 mm
High-definition galvanometric scanning system internally developed by Ot-las with 70mm optical aperture.
Here are some examples of applications AX Fiber
Are you interested in this laser machine?
If you need more information or a detailed estimate, please contact one of our experts: we will show you the solution that best suits your needs and will guide you in purchasing.